Fun Spot Orlando has announced a brand new virtual reality experience for signature inverted coaster Freedom Flyer. This ride has been known to sample multiple virtual reality experiences for annual IAAPA guests but has never, until now, featured virtual reality for the general public. To quote the park: "We know how much you loved it, now it's here to stay!" Freedom Flyer's virtual reality experience will remain consistent with that featured for IAAPA 2016. Only four seats on Freedom Flyer, however, will be receiving virtual reality.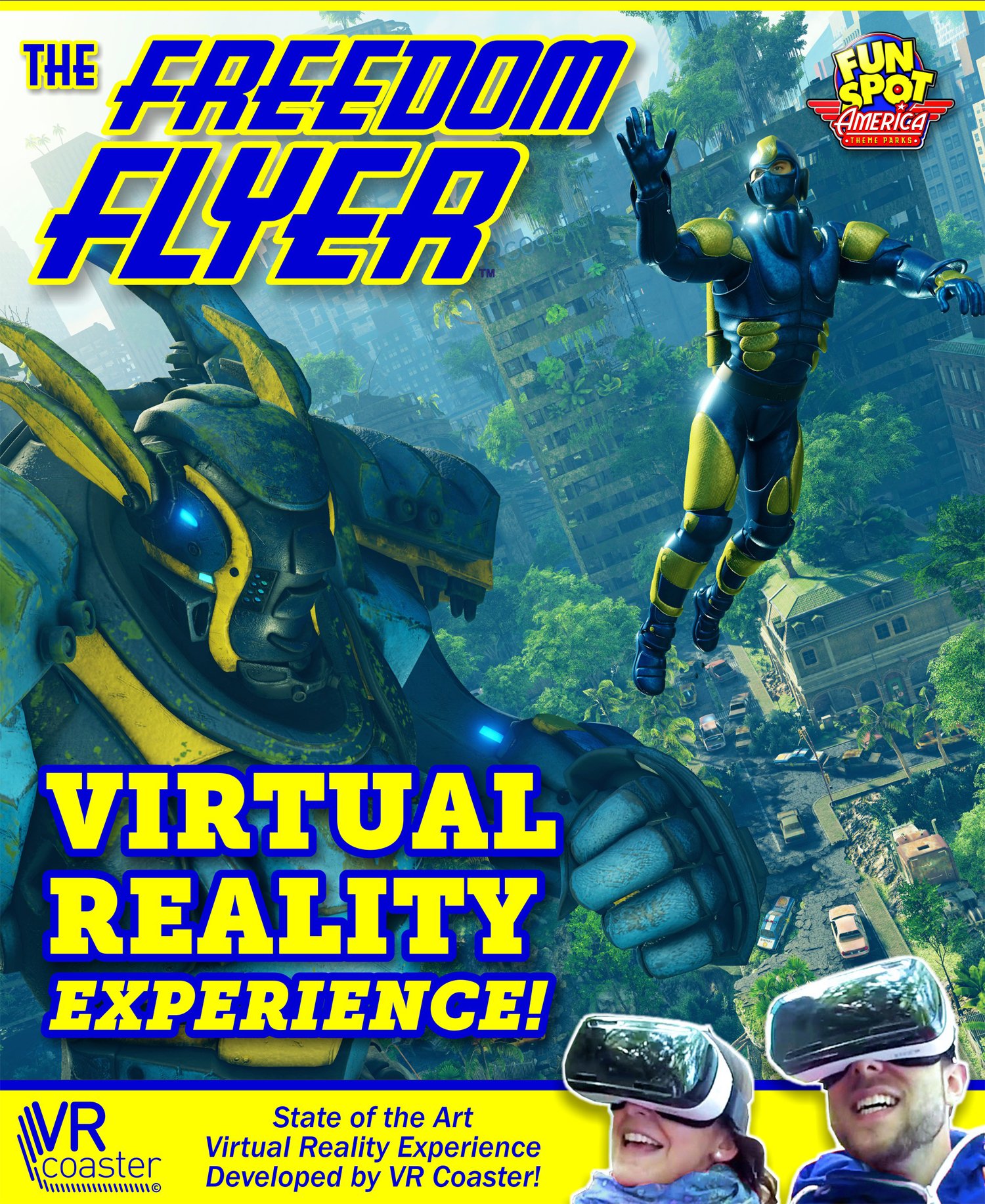 Sister park Fun Spot Kissimmee recently announced a brand new inverting Gravity Group wooden roller coaster. Details here.
What do you think of the world's next installment of virtual reality on roller coasters? Let us know in the comments below!